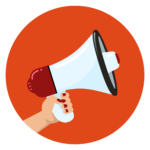 In October 2017, Kathryn wrote the article, When the Legal System Fails Sexual Assault Victims, We Have to Find Our Own Closure, for The Washington Post and inadvertently exposed a sexual-abuse scandal at her high school.
She then embarked upon a three-year mission to advocate for the dozens of victims of childhood sexual abuse. She relentlessly fought for strict adherence to mandatory reporting laws, permanent changes in school leadership and policy, and accountability and justice for the survivors. Learn more about Make Pres Safe.
Although that chapter has closed, Kathryn continues her work in victim advocacy, with a focus on legislative reform. She also serves on the advisory board for Stop Sexual Assault in Schools.